At Arkwood Living we consider ourselves one of the best new home builders. This is because we care. We care about our customers and recognise that buying your home is more than just making a reservation and moving in. We want you to share in the whole experience. From the moment you find your dream home through to enjoying years of making happy memories, offering you peace of mind each and every step of the way.
1. Reserving your new home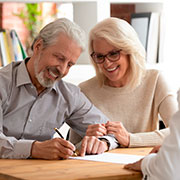 After payment of the reservation fee, we will confirm this to you in writing within 48 hours, which gives you the complete peace of mind that your new home has been reserved for 28 days. The agreed price will remain fixed during the 28 day reservation period and you have the added security that we will not allow any other reservation agreement with another customer on the same property. At this point your sales adviser will also guide you on the next steps to achieving exchange of contracts within 28 days.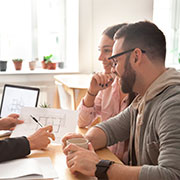 2. All about your new home
Within 10 days of reserving your home, you will have a home review meeting with your sales adviser that will make sure you understand everything about your new home.
This is a comprehensive review of every aspect of your new home including confirming the standard specification, the internal layout, the external appearance, its location and boundaries from our working plans. 
3. Meeting the construction team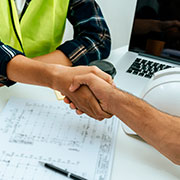 Within 14 days of completing your reservation, your sales adviser will give you the opportunity to meet a representative from our construction team.
The purpose of the meeting is for you to have the opportunity to discuss any construction-related matters, issues or concerns that you may have about your new home.
We also believe that meeting the people involved in actually building your new home, goes that extra mile towards reassuring you that quality is at the heart of everything we do!
4. Confirming our build programme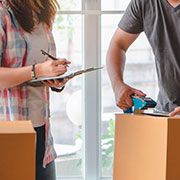 Within 7 days of placing your reservation, we will write to you confirming when your new home is programmed for completion. This is designed to keep you informed and help you to plan your move. We will make you aware of the various key stages of the build programme along with indicative timescales, all aimed at keeping you in the loop with when your new home will be ready.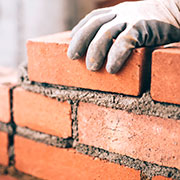 At Arkwood Living we understand that we are building the dream home of every customer. 
So, to share some of the magic of your new home being built, if there is the opportunity, then we want to go that extra mile by inviting you on-site to create a moment to remember, maybe laying a brick or placing a time capsule.
This is an emotional landmark in the completion of your new home, one which we want you to remember forever and should you wish, we will capture the moment on camera!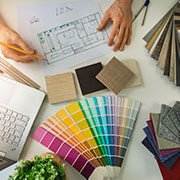 6. Adding that personal touch
No matter how much care and attention we put into designing and detailing every Arkwood Living Home, we know the importance of giving you the opportunity to make those personal choices that help to turn our new house into your new home. That is why Arkwood Living offers you an impressive range of standard choices and additional items which, subject to the build stage, will allow you to put your own stamp on your home.
Any extras are paid for at the time of order and at this stage, time is of the essence, as the build programme never stops. We will advise you of the timescales you have to meet, any delay in choosing, ordering or paying for extras and you could miss out on the fantastic opportunity to make your home your own.
7. Quality assurance - with extra pride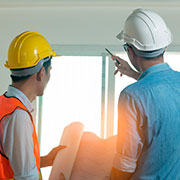 The construction of your new home - through all stages – will be subject to rigorous quality checks that ensure it is built to our exacting standards and also meets with approved best practice and building regulations. Upon completion of the construction process, the site team will undertake a handover inspection.
However, Arkwood Living's commitment to quality does not end there - we like to take it a step further. Being local gives us an immense sense pride in our work, so every single home that we complete will have one final inspection undertaken by a member of our senior management team.
Our senior management representative will have only one criteria - "Does this meet the high quality standards set by Arkwood Living?"
Only when they confirm this to be the case, will your new home be finally signed off for occupancy and we can then confirm your moving in date.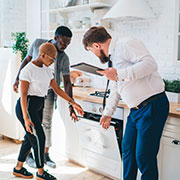 8. Handover and demonstration
Following final sign off by our senior management team, it's now time to move in!
We will agree with you a handover date and begin making preparations for your big day.
On move in day, let us know when you are due to arrive and you will be met by your sales adviser, who will hand over the keys to your new home, read the utility meters and present you with your new home manual.  This will include a complete walk around and a demonstration of the appliances, heating and hot water systems. Your sales adviser will also explain all about our 2 year customer care cover and your 10 year structural warranty.
Your manual will provide you with information about your new home, including a schedule of internal and external finishes, information on caring and maintaining your home, plus details of warranties and customer care information.
FOR COMPLETE PEACE OF MIND
You will be given emergency call out numbers so help will never be more than a phone call away.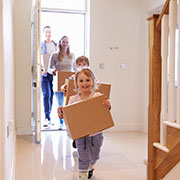 Our customer care doesn't stop on the day you move in. Hopefully all will be well, but our experience tells us that occasionally with any man-made product there may be some remedial items that require our attention. So, within 7 days of completion, a member of the team will visit you to check how you're settling in and will also help with any minor operational aspects of your home or remedial items that require our attention.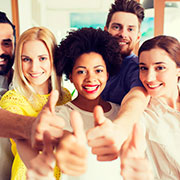 How you found your Arkwood Living experience is incredibly important to us and we are always keen to listen and learn. Within 28 days of moving in we'll contact you to find out how well we did.